As a Real Estate Professional, you want the very best for your clients. Have you been looking for a real estate lawyer with excellent reviews? We'd love an opportunity to care for your clients and earn your trust, so that your clients come back again and again.
Maximizing the return on your investments and protecting your assets is your biggest concern. Why take risks with your legal advice about real estate? Check out our reviews and contact us to set up an initial consultation. We will work to earn your trust.
BUYER, SELLERS,
LANDLORDS & TENANTS
You know it's time to call a lawyer, but who? How do you know if you are hiring the right real estate lawyer? Start with reading some our our reviews. Then contact us and we will work to earn your trust.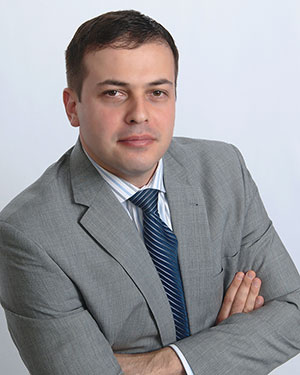 About Vladimir Uman
Vladimir A Uman, the principal attorney of our firm, is a seasoned real estate attorney with a proven track record of success.  Mr. Uman has extensive experience in residential real estate transactions, financed transactions, cash deals, by-owner sales, short sales, and articles of agreement for deed/seller financing transactions. 
Attorney Uman also brings to the table vast litigation experience, including landlord - tenant disputes, Chicago Residential Landlord Tenant Ordinance violations, suits for specific performance, and foreclosure suites. 
Mr. Uman is a 2006 graduate of Notre Dame Law School and has been licensed to practice law in Illinois since 2007. 
Attorney Uman is fluent in Spanish, Russian and Hebrew.